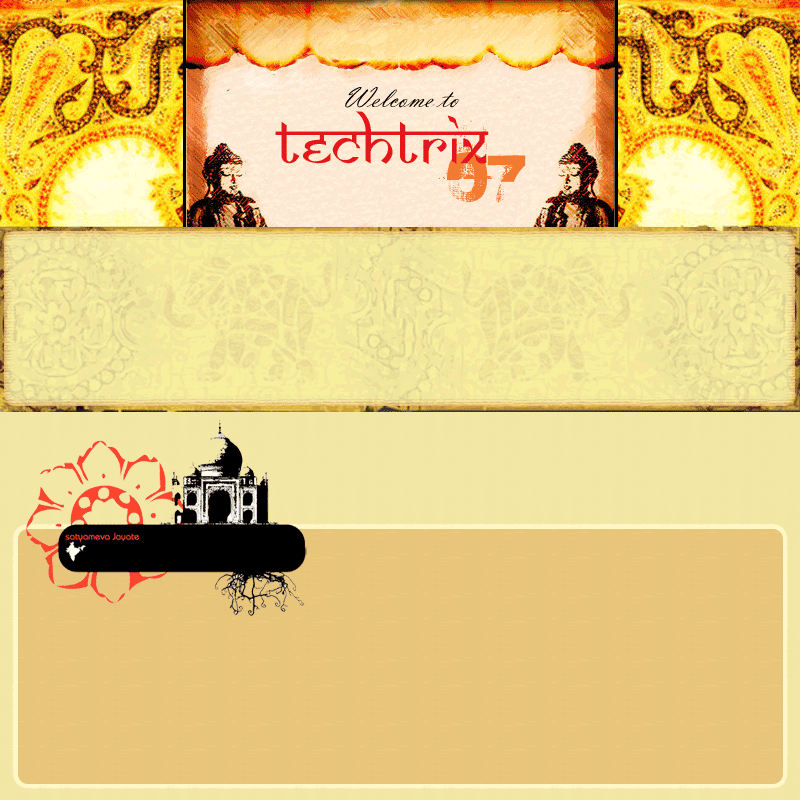 The participant's robot should not damage the track or the opponent's bot in any way.
Final decision lies in the hands the event heads.
Maximum Dimensions of Robot : L = 30cm, B = 25cm
Maximum no. of members in a team is 4
Participants having wireless cars will have to submit their remote control when the enter college, if they come before their allotted time. This will ensure fair play.
GENERAL RULES
FOR ROBOTICS
ROBOTICS
TECHNICAL EVENTS
NON-TECHNICAL EVENTS
NIGHTS
QUICK LINKS